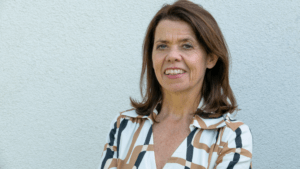 ELLA SNOEK
Groot Hoogsteen 19,
4815 PG Breda,
The Netherlands
+31 6 22 907 906
ella@bellance.nl
Date of birth : September 29, 1963
Place of birth : Prinsenbeek (NL)
Nationality : Dutch
Bellance – Ella creates order
Bellance does mainly Interim work. Most of the time these are projects on location.
In general the clients are great enterpreneurs. They have a love-hate relationship with the financial bookkeeping.
They realize it is important, but it takes too much time. That is understandable. Bellance allows them to do that part of the business in which they are successful.
For Bellance it is kind of a sport to create order. Like detectives they are searching for the correct data.
When everything has been lined up, then Bellance will dig into the data until everything is fine and correct, and the client can continue with a clean slate.
If you need support with controller activities relating to international issues, Bellance can assist you, as a result of many years of experience in Belgium, England, Germany and Italy.
If there is a need of support through a reorganisation, to set up a financial department or a replacement of one of your employees or managers, Bellance can help you.
To download the complete curriculum vitae use this link: CV ENG 2020
If you prefer linkedin click on this link